Things to do in Gruene, TX
Gruene, Texas, is a quaint little town located within the city of New Braunfels. Nestled in the heart of the Texas Hill Country, Gruene is the perfect destination for a fun-filled weekend getaway. In the Gruene Historic District, you'll feel like you've traveled back in time among Victorian architecture. Visitors enjoy one-of-a-kind ambiance, unique shopping opportunities, and unforgettable dining experiences. Whether visiting for a day or week, be sure to hit up some of our favorite spots during your stay!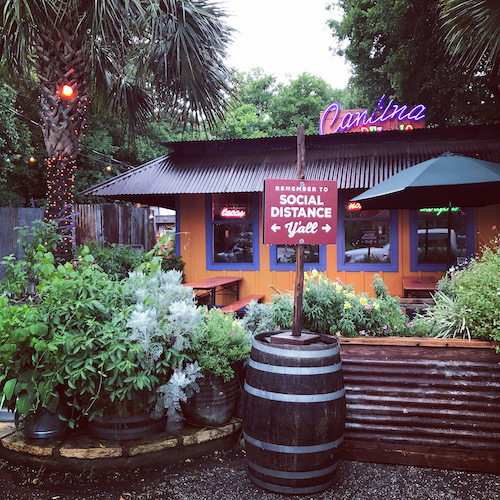 Gruene Historic District
Now one of Gruene's most visited and busy areas, the Gruene Historic District was once a ghost town after the Great Depression. The numerous small western boutiques and antique shops are a great place to find the best souvenirs! In the middle of the district, the Cantina del Rio restaurant is known for fun ambiance, sizzling fajitas, and delicious margaritas.
The Gruene General Store, formerly the first mercantile shop built in the early 1900s, is one of the most popular stops. Don't miss out on this authentic experience!
Love collecting unique finds when traveling? If so, be sure to visit the Gruene Antique Company. With 6,500 square feet of shopping, you're sure to find something you can't live without.
During your stay, pop into Winery on the Gruene for a relaxing wine tasting. Sample six different wines for under ten dollars. Once you've found your favorite variety, grab a few bottles for the hotel or ship a case back home.
Fly Fishing in Gruene Texas
The Guadalupe River in Gruene Texas is an outstanding fly fishing destination. Although trout survive year-round on the Guadalupe, the river tends to be less crowded during the winter months. You'll find that the best time for fly fishing is in the early morning hours when the river is quiet and the trout are active. The Guadalupe River is voted one of the top 100 trout streams in America, so don't miss out on this opportunity! Read our blog on the Best Fly Fishing Guides on the Guadalupe River for more information.
Don't forget to stock up on fly fishing gear at Gruene Outfitters before hitting the water! Fully stocked with all the fishing gear and river clothing you could ever need, Gruene Outfitters is a one-stop shop. The staff are also incredibly knowledgeable and can help you prepare for your fishing excursion.
Gruene Hall – Texas' Oldest Dance Hall
Last but certainly not least, Gruene Music Hall is a must for any couple, music lover, or dancing enthusiast! The hall was built in 1878 and is part of the historical district. Gruene Hall stayed open throughout the economic depression, making it the oldest continually run dance hall in all of Texas. The honky tonk is a Texas tradition for country music legends including Garth Brooks and George Strait. You'll love the hill country vibe and inviting outdoor spaces. Two-step the night away at the best spot in town!
Due to the current Coronavirus pandemic, some attractions may be closed or operating under modified hours. Most shops and restaurants in Gruene are currently open, but be sure to confirm with local businesses before your trip. Remember, nature is always open!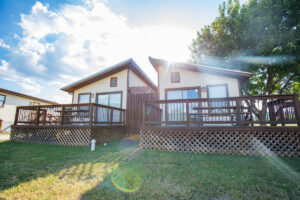 Located 12.7 miles from Gruene, Texas, Rio Guadalupe Resort offers RV campsites and cabin rentals on the Guadalupe River.
Attention: Some services may be limited due to COVID-19. For more information, click here.