Autumn is the perfect season to plan a weekend getaway in the Texas Hill Country. Heck, with everything taking place online these days, you might be able to sneak in a visit mid-week. After all, we do have free WiFi! Keep reading for even more incentive to park your RV or rent a cabin at Rio Guadalupe Resort this fall. 
You'll Have an Excuse to Drink Hot Cocoa 
Renting a river-side cabin or staying overnight in Rio Guadalupe's RV Park during the fall months of September, October, and November is to experience the Texas Hill Country without battling the extreme Texas heat. Once September rolls around, the temperature outside finally begins to cool down. With highs in the 80s and lows in the upper 60s, the evenings are perfectly brisk enough to justify a steaming cup of hot cocoa. Yummy!
GRTU & Texas Parks and Wildlife Stock Trout at Rio
When the summer crowds disperse, Rio Resort guests often feel like they have the Guadalupe River all to themselves. Imagine fly-fishing on a quiet foggy morning with only the ducks and Guadalupe River trout to keep you company. Sounds nice, doesn't it? It is wonderful! You can conveniently launch a canoe or kayak from the Resort's ¼ mile of Guadalupe River frontage.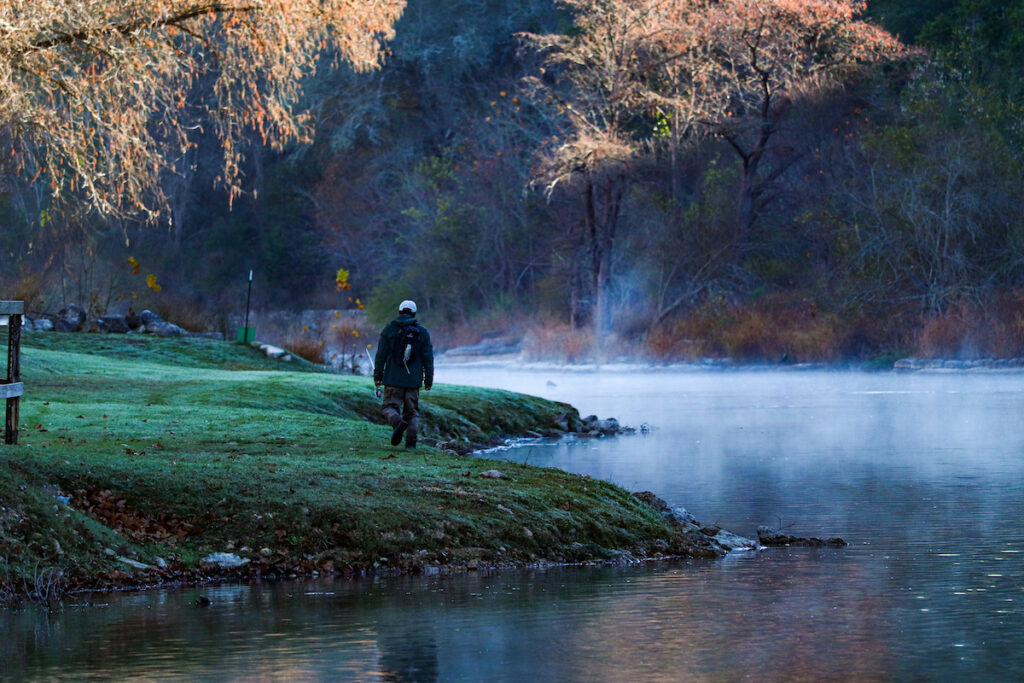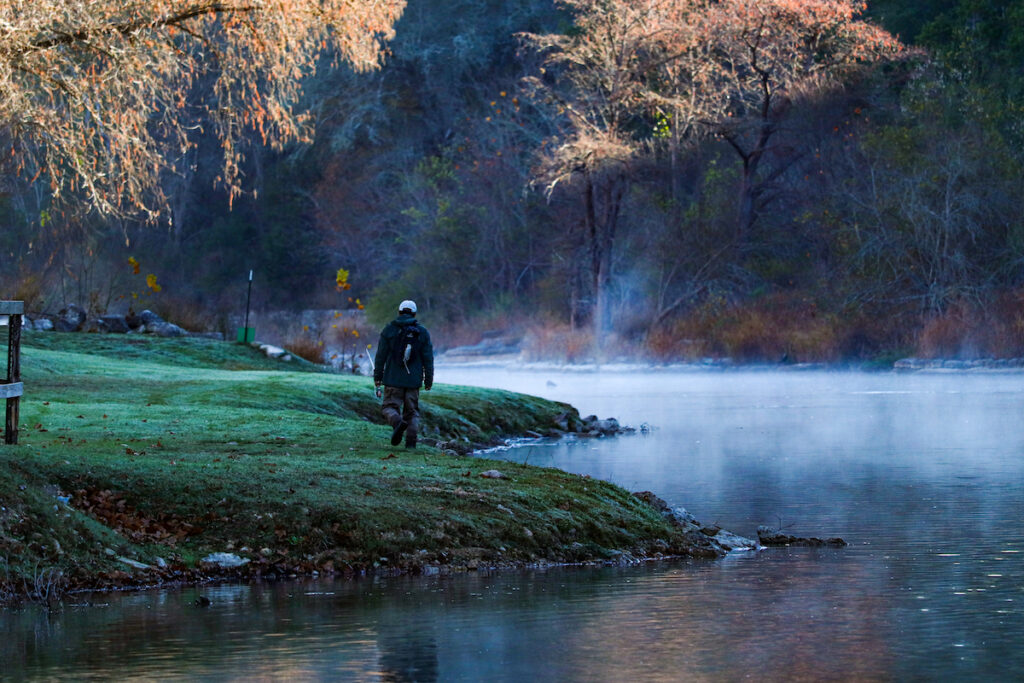 The Texas Hill Country is recognized throughout the United States as home to some great trout fishing spots. There are several rivers, streams, creeks, and man-made lakes around the Hill Country and fly-fishing is a very popular water sport here. When fishing in the Texas Hill Country you can expect to reel in Catfish, Sunfish, Hill Country Hybrid Bass, Smallmouth Bass, and the official State fish, the Guadalupe Bass. If you are new to fishing or want to learn how to be a better angler, there are also fly-fishing lessons available!
Despite Smaller Crowds, Rio Comes Alive During Fall
During the fall months, guests especially appreciate the peaceful atmosphere at Rio Guadalupe Resort. Our cabin rentals and RV campsites are spread out on 25 tree-lined acres with incredible views of the Guadalupe River. Starting in fall and extending all the way into winter, the banks along the Guadalupe River are filled with amazing sights and sounds. You'll feel privileged to observe a display of color as the autumn leaves begin to fall around the River. 
Observe Hill Country Wildlife in Action
As fewer people buzz around the Hill Country, more and more animals emerge from hiding to grace us with their presence.  Some of the wildlife you may come across while on a hike include white-tailed deer, bats, and wild turkeys. 
Fall is Prime Hiking Season
Another activity that is ten times better in the fall is hiking. Comal County is home to some awesome hiking trails that promise lovely views of the terrain. It will feel amazing to enjoy fresh air while getting in some extra cardio!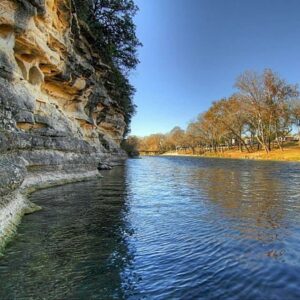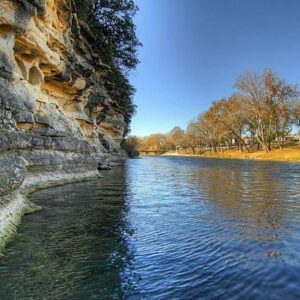 By now you should be totally convinced that planning a fall trip to Rio Guadalupe Resort is an absolute must! Escape the hustle and bustle of the city in a quaint river-side cabin or enjoy the view from one of Rio's 58 RV sites.