Guadalupe River Wildlife
The Guadalupe River is home to a wide range of incredible animals! In fact, you'll most likely encounter more than a few on your next visit to Rio Guadalupe Resort. Whether hiking, floating down the river, or fishing, it is always helpful to know a little bit about the … thing you just ran into. What is it? Where is it from? Is it dangerous? Let this blog be your guide!
Did you know that bald cypress trees are among the oldest living group of trees on earth? Bald cypress are among the biggest, tallest and longest-lived trees in Texas. Some have reportedly reached an age of 800 to 1,200 years.
Bald Cypress Trees of the Guadalupe River
When people talk about the Guadalupe River, they almost always mention the amazing bald cypress trees that line the River banks. These enormous cypress trees are home to many creatures including snakes, turtles, and ducks. Don't worry, the snakes found in the Guadalupe River typically avoid humans. Most snakes are only dangerous to humans when they feel cornered or surprised. To be safe, steer clear of the edges of the River banks when floating down the Guadalupe. Water moccasin snakes love to slither across the tops of these trees, if you look up high and closely you may be able to spot one.
---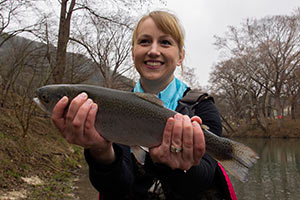 Guadalupe River Fish Varieties
If you're planning to fish on the Guadalupe River, there are quite a few different species of fish you may catch. One of the most common catches is a bass. That being said, what type of bass is it? The Guadalupe river is home to big striped bass, large-mouth bass, Guadalupe Bass, and small-mouth bass. If the fish you caught is not a bass it is probably a catfish, alligator gar, carp, or crappie.
---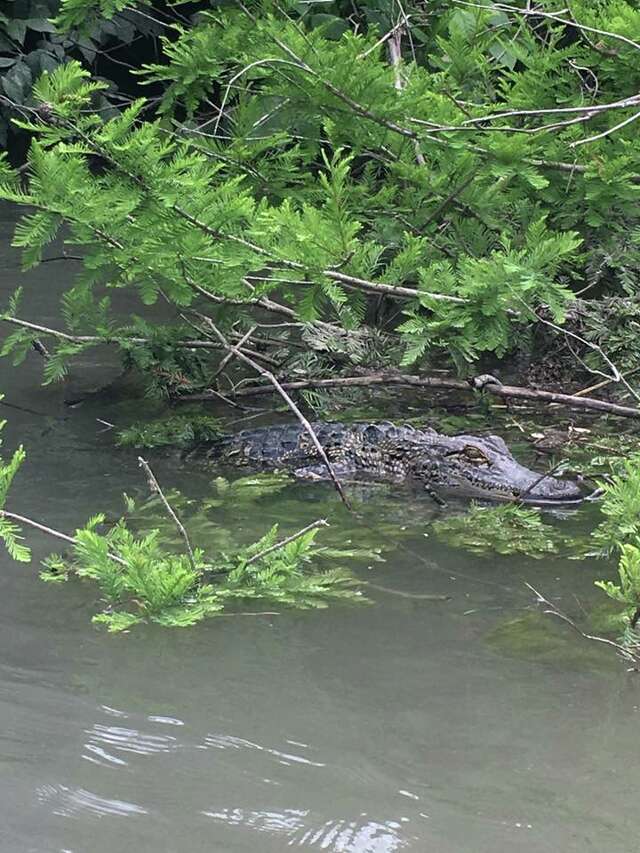 Guadalupe River Alligators?
Alligators are an extremely rare sight in the Guadalupe River, but it has happened before. Back in 2016, a kayaker had the thrill of a lifetime while taking advantage of heavy rainfall near Edge Falls Road above Guadalupe River State Park. The 23-year-old from Austin quickly snapped a photo before the nearly 3-foot long gator splashed away.
Over the years, there have only been a few alligator sightings on the Guadalupe River and Canyon Lake. However, if you do happen to see one, keep your distance! Just like snakes, alligators tend to avoid people. They rarely attack unless provoked. Click here for a list of animal sightings near the Guadalupe River.
---
Birds of the Guadalupe River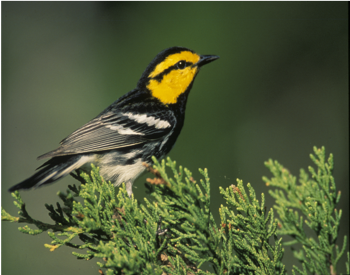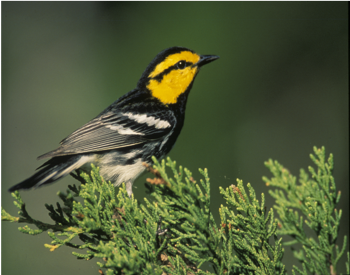 The Guadalupe River is home to endangered bird species, including the Golden-cheeked Warbler. This bird nests in central Texas and spends the winter farther south. They are endangered due to the clearing of trees for homes and buildings. If you see a rare Golden-cheeked Warbler, be kind to it! For a complete guide to all birds you can find near the Guadalupe River, visit our blog on Bird Watching in the Texas Hill Country.
---
Guadalupe River – Other Common Critters
A few mammals that can be found around Guadalupe River including skunks, raccoons, coyotes, deer, bobcats, armadillos, and more. Coyotes and bobcats are known to be shy and will most likely run away from humans, so although they may seem intimidating, they are not dangerous. Skunks and raccoons tend to hang out at night near the dumpsters or underneath the cabins at Rio Guadalupe Resort. They are a fun sight to see, but may become frightened if cornered. To avoid getting sprayed by a stinky skunk, it's best to keep your distance.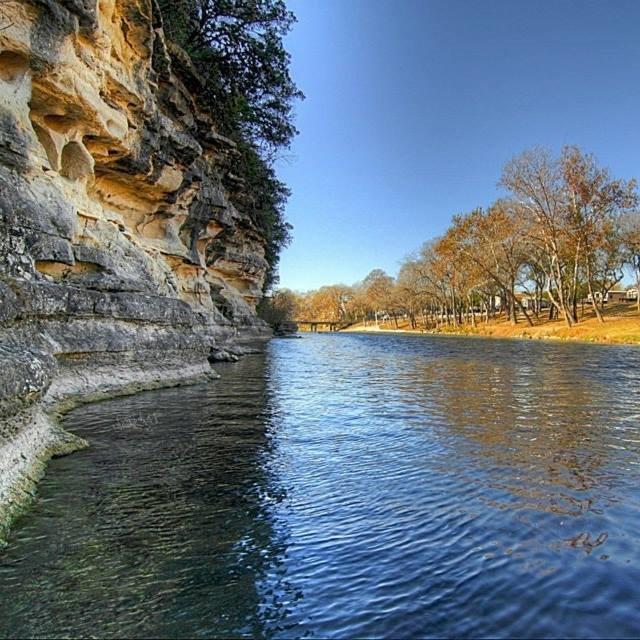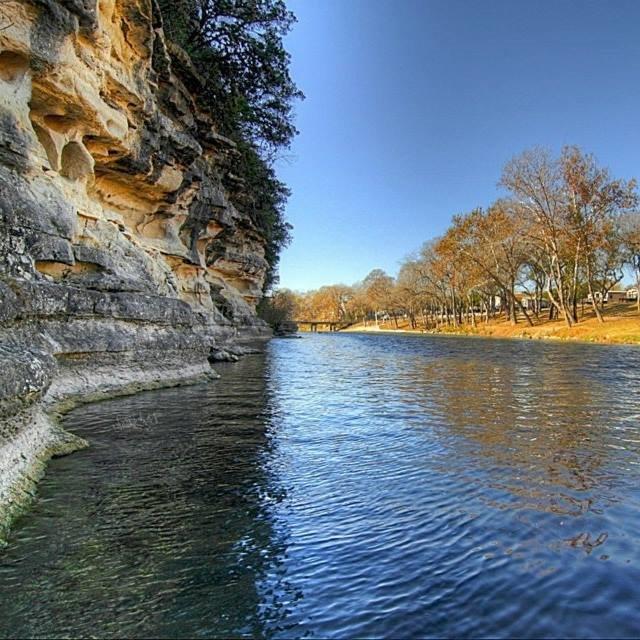 Across the River from Rio Resort, you'll notice a stunning wall of rugged limestone. Just before nightfall, it is common to observe Mexican brown bats emerging from the small cave-like holes. In the early evening hours they come out to hunt for bugs. These bats are nothing to be scared of, they're just trying to get a meal!
Have no fear, all of these animals and more have been hanging out with Rio guests for decades!
Rio Guadalupe Resort features 25 Hill Country cabins and 58 RV campsites along the Guadalupe River in New Braunfels, TX. If a Guadalupe River getaway with fishing access, great birdwatching, and spectacular views are what you are looking for, look no further!