The Guadalupe River, which flows from Kerr County down to the Gulf of Mexico, is a popular attraction for tourists and locals alike. From fly-fishing to kayaking, swimming, tubing, and floating, the Guadalupe offers something for everyone. No matter what, you'll need a good pair of river shoes for your Guadalupe River adventure. Keep reading for tips on choosing the perfect river shoes for your trip!
Flip-flops make terrible river shoes!
Many tourists pack sandals and/or flip-flops when visiting the Guadalupe River. However, we don't recommend wearing either option when swimming, fishing, or even floating the river. During float trips, it's often necessary to exit your tube and wade through shallow waters. Given that the Guadalupe River is lined with jagged rocks, you'll need to choose a hard-bottom, closed-toe river shoe to protect your toes and feet from sharp objects. 
Standard water shoes (like the one shown below) are perfect for splashing around in the Guadalupe River and are available for purchase at Rio's on-site convenience store.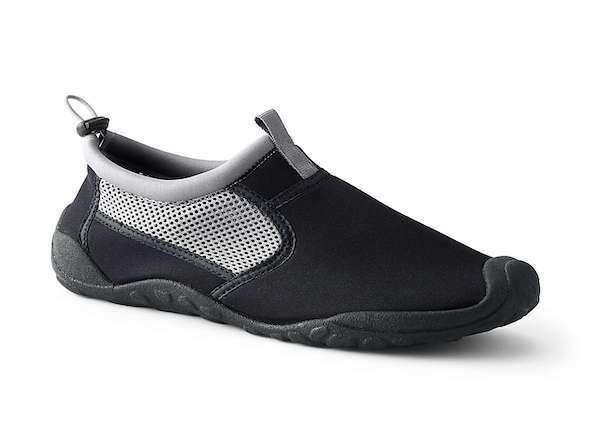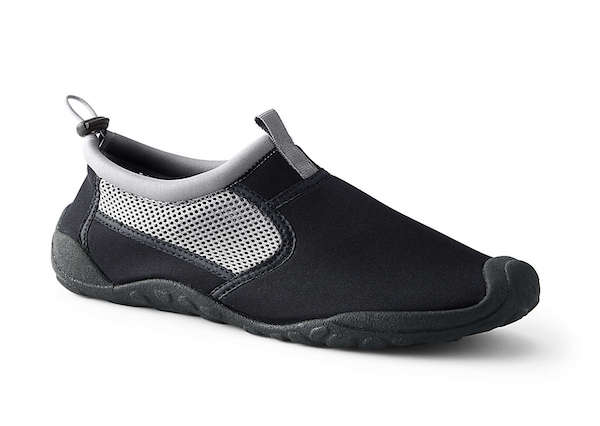 If you plan to hike while visiting the Guadalupe River, you'll want to choose a shoe that functions as a walking shoe and a water shoe. The last thing you need on your hike is soggy wet shoes and socks. Been there done that! There are many supportive shoes on the market that are designed to drain water and dry quickly. A lace-less shoe with a snug fit will work extremely well for all Guadalupe River activities, including hiking. Columbia offers perfect shoes to fit this occasion, like the ones here.
Thinking of going kayaking, canoeing, or boating?  If water sports are in the plans, then you may appreciate a more rugged version of the standard water shoe. Shoes like the Crocs shown below offer added protection from rocky rivers. The slip-resistant tread will also help keep you upright when balancing on slippery surfaces. 
The most important thing to take away from this blog post is that you should always wear proper shoes when swimming, floating, kayaking, canoeing, or fishing in the Guadalupe River. Even if you have to wear an old pair of sneakers, it's better than going barefoot! Just make sure your sneakers don't weigh you down too much when wet. Try on your favorite pair and get out to the water! 
Rio Guadalupe Resort offers cabin rentals and full hookup RV sites on the Guadalupe River in New Braunfels, Texas.
Rio Resort features 1/4 mile of Guadalupe River frontage with easy access to tubing, rafting, fishing, and kayaking. Come enjoy some of the best fishing in Texas! Whether you want to explore or just relax, Rio Guadalupe Resort has something to offer for everyone!