Any RV owner will tell you when it comes to living life on the road, there tends to be a bit of a learning curve. Luckily, there is an entire online community of savvy RVers willing to share helpful tips and tricks for living and traveling in an RV with ease. We've compiled a list of some of our favorite RV-related YouTube channels to point you in the right direction. Happy viewing!
Popular RV Living YouTube Channels
RV LIFESTYLE CHANNEL
Mike and Jennifer Wendlend are long-time journalists who started their own RV travel blog, RV Lifestyle YouTube Channel, RV Podcast, and RV books and newsletters. Their channel is all about freedom and fun through RV travel. You'll find fun and informative videos including how-tos, RV walk-through tours, and tips for getting the most out of RV life.
"We do our best to demystify the RV Lifestyle and help you find the best spots, get the right gear and keep things running right so you can have fun and enjoy every minute out there in your RV!"

– Mike & Jennifer
---
CAROLYN'S RV LIFE
Carolyn's YouTube channel is all about her journey as a solo female RVer. In her videos she discusses how she graduated from Berkeley and entered the rat race only to find herself miserable, stuck, and struggling with addiction. That's when she decided to make a change, live in an RV full-time, do some soul searching, and identify her authentic self. Carolyn's channel offers safety tips for traveling alone, how to videos, her experience with boondocking, as well as funny videos taken in some spooky locations. Subscribe to her YouTube channel for updates on her travels from Arizona to Florida and Alaska as she shares the ups and downs of life on the road.
---
LIZ AMAZING
Liz and Paul met in an RV park while traveling as solo RVers and were neighbors for a couple of weeks. The delightful duo enjoyed spending time together and vowed to stay in touch. When Liz broke her hand and could no longer travel solo, they moved in together and have been together ever since. Their YouTube channel Liz Amazing is entertaining, inspiring, and informative. Plus, they are simply adorable together!
---
ON WORLD TRAVEL
Olivia and Nathan are an adventurous young couple from California. As self proclaimed digital nomads, their channel features fun, upbeat videos about RVing and traveling in general. They also have a playlist with videos from their time in Columbia and another from when they traveled across 16 countries in Europe. This down-to-earth pair rarely sits still. On World Travel videos are entertaining and informative at the same time.
"Part of our mission is to stoke your passion for travel and show you that you really can do more of the things you love. Hope to see you out there soon!"

– Olivia & Nathan
---
CHEAP RV LIVING
This YouTube channel is exactly as it sounds. Cheap RV Living is all about fighting hyper-consumerism by engaging in mindful buying and minimalism. Bob started cheaprvliving.com and has lived in a van for almost twenty years. He encourages viewers to return to their original, truly human roots of tribal nomadism. Join Bob as he interviews fellow nomads living in tiny houses, vans, RVs, campers, and the like.
---
RV ODD COUPLE
Our list of favorite RV-related YouTube channels wouldn't be complete without the RV Odd Couple. Meet Mercedes and John, two polar opposites who decided to sell almost everything they own and hit the open road. The RV Odd Couple Youtube channel has over 144,000 subscribers. Their videos document their journey living in an RV full-time with their toddler and a dog. The couple aims to pay it forward by sharing money-saving hacks, tips and tricks, RV travel basics, and beginner guidance.
---
Thanks for reading!
We hope you've enjoyed reading about popular RV YouTube channels and have discovered a few hidden gems along the way. What are you waiting for? You've got some videos to watch!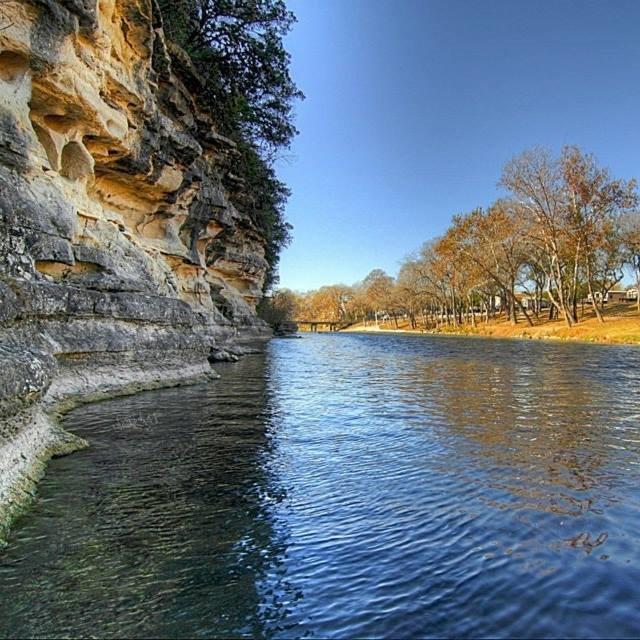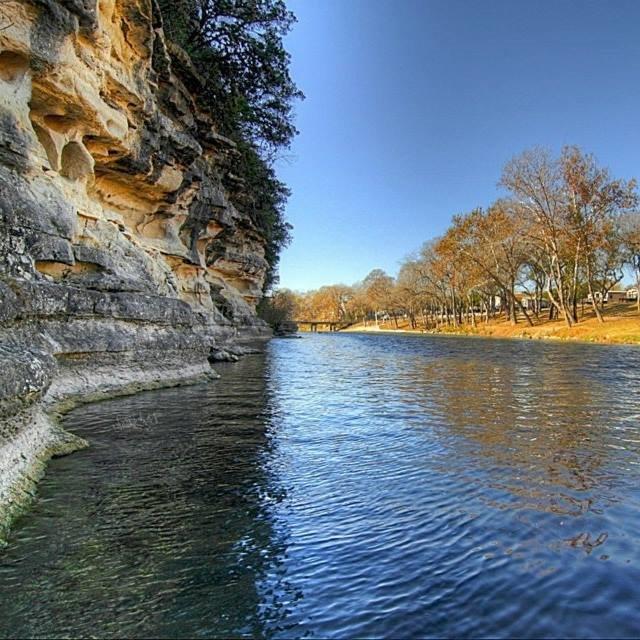 Looking for a pet-friendly RV park in Texas? Rio Guadalupe Resort is nestled on 25 wooded acres with ¼ mile of Guadalupe River access. Our RV Park and Resort offers cabins and full hookup RV sites with amenities including a sparkling pool and on-site dog park.