RV living can be a liberating and exhilarating experience. There is something magical about being able to go wherever your heart desires without abandoning the comforts of home. The RV lifestyle allows you to connect with nature and behold the beautiful sights and sounds of the great outdoors – without losing access to plumbing and electricity. Even so, if you are new to RV travel, it may take you a little while to adjust to small living quarters. Cooking meals in a tiny RV kitchen can prove to be especially challenging for newbies. Whether you are new to fifth wheel living, or an old pro, keep reading for RV-friendly recipes that are sure to impress your neighbors at the RV park.
4 RV Recipes to Try on Your Next Camping Trip
Ingredients:
4 lbs chicken wings (split)
olive oil spray
seasoning salt
1 tablespoon coarse black pepper
1 tablespoon chili powder
1 tablespoon paprika
Sauce:
1/4 – 1/2 cup red hot (Durkee Cayenne Red Hot Sauce)
1/4 cup butter (melted)
Directions:
Rinse and pat wings dry. Spray cookie sheet with olive oil. Place wings on the sheet and spray wings with olive oil. Sprinkle seasoning salt on oiled wings. Bake in your camper oven at 400 degrees for 30 minutes (or 20 minutes if wings are small). Turn wings, drain off excess grease and sprinkle with seasoning salt. Bake an additional 30 minutes. Mix sauce and toss wings to completely coat. Serve with Blue Cheese Dip.
Pro tip: These tasty wings can also be cooked on the BBQ grill!
Ingredients:
1 can pie filling (cherry or apple)
1 can cooking oil spray
1 can refrigerated crescent rolls
camp pie irons

Directions:
Roll out crescent rolls into two rectangular pieces. Place one piece into the iron that has been sprayed with cooking spray. Place 2 tablespoons of pie filling in the center and cover with another piece of crescent roll. Close iron and place over the campfire or BBQ grill until the pie is brown on both sides.
Ingredients:
sugar cones
peanut butter
mini marshmallows
chocolate chips
bananas

Directions:
Chop up bananas. Spread peanut butter on the inside of the cone, put in the bananas, marshmallows, and chocolate chips. Wrap the cone in foil and put over hot coals for 5-10 minutes. When cones are gooey – eat!
Tacos are so easy to make and are great for RV travel. You can swap out the turkey for black beans or rice to make this dish vegetarian.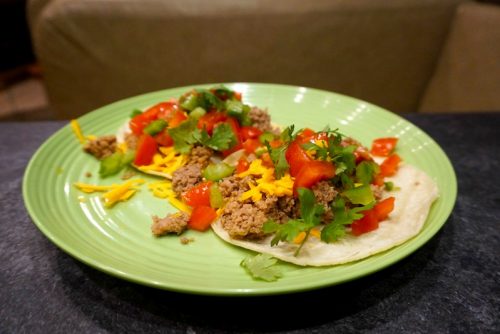 Ingredients:
1 lb ground turkey
corn tortillas
2 diced tomatoes
½ sliced purple onion
1 bunch cilantro
1 tablespoon Mexican spice mix (you can find this at most major grocery stores)
cheese, salsa and sour cream
Directions:
Fry the turkey with the spice mix in a pan on a medium flame. (Tip: Fry your turkey on an outdoor grill to make clean-up a breeze). While the turkey is cooking dice the tomatoes and onions, and chop the cilantro. After the turkey is cooked through (no pink) drain the juice. Lay the tortillas right on top of the turkey and cover for two minutes to warm them. Remove the tortillas and place the turkey and other ingredients on top. So easy and delicious!
It's true, cooking in an RV can be challenging, but with a few ingredients (and creativity) you'll have no trouble at all. What are you waiting for? Get to cooking!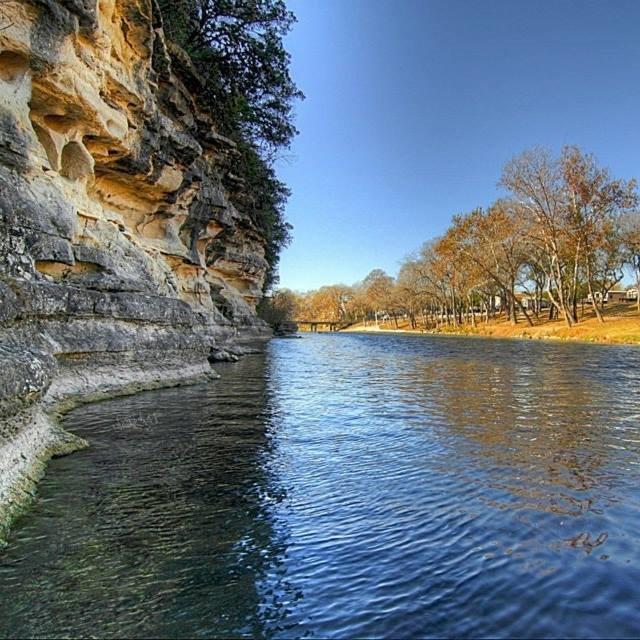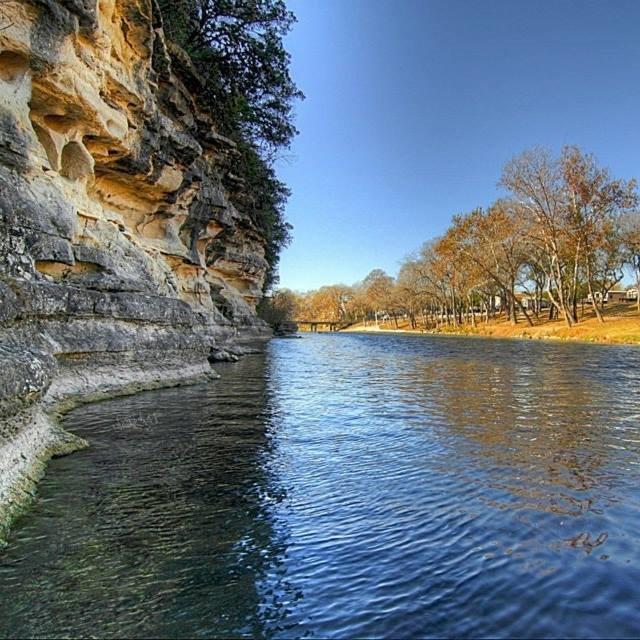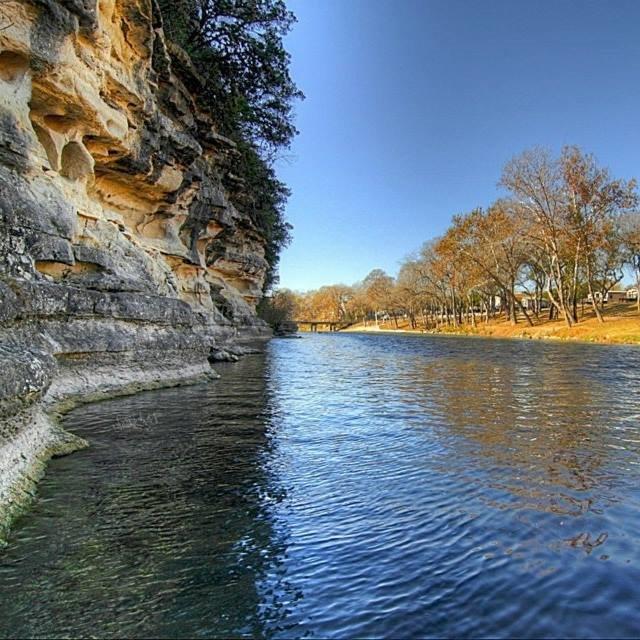 Looking for a pet-friendly RV park in Texas? Rio Guadalupe Resort is nestled on 25 wooded acres with ¼ mile of Guadalupe River access. Our RV Park and Resort offers cabins and full hookup RV sites with amenities including a sparkling pool and on-site dog park.
For Reservations Call 1-877-RIO-RAFT