It's no secret that the Guadalupe River boasts some of the best fishing spots in Texas. Fishermen and anglers come from miles away to reel in a variety of fish including Rainbow Trout, Guadalupe Bass, Largemouth Bass, Smallmouth Bass, Sunfish, and Rio Grande Perch. It's important to note that most of the land along the Guadalupe River is privately owned, therefore it's wise to plan fishing trips ahead of time. Keep reading as we map out some of the best fishing spots on the Guadalupe River!
Upper Guadalupe River Fishing Spots
Just west of the town of Kerrville, Texas, the spring-fed North and South Forks of the Guadalupe River meet to form the Guadalupe River proper. Much like the lower Guadalupe (below the Canyon Lake Dam), the Upper Guadalupe is well-known for impressive Bald Cypress lined banks and breathtaking limestone cliffs. While the lower Guadalupe is a popular tourist attraction, you are less likely to encounter other people while fishing near the towns of Boerne, Comfort, and Spring Branch. Contact Lone Star Fly Fishing for guided fly-fishing on the Upper Guadalupe River.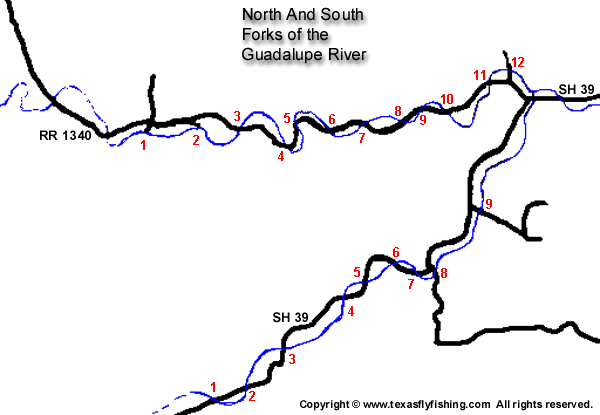 Unless you know someone, you may be hard-pressed to find a good fishing spot near the North Fork of the Guadalupe River. Most of the fishing near North Fork belongs to private landowners and everything else is tricky to access. Likewise, many fishermen complain that the easy-to-access fishing spots lack an abundance of fish. In our opinion, there are better places to fish on the Guadalupe River. With that being said, if you are already in the area, give these next spots a try and comment below to tell us how it went.
According to Texasflyfishing.com, there is a sweet fishing spot across from the check-in station of the Kerr Wildlife Management Area. Follow the gravel path down to the River and walk downstream past the springs where you'll find deep pools of water with small Perch and Warmouth. Supposedly, there's another gravel road off RR 1340 about ½ mile from the Kerr Wildlife Management Area that leads to a scenic fishing spot on the Guadalupe River with wide, deep channels perfect for wading.
Above Canyon Lake Dam: Fly-Fishing on the Guadalupe River
There are several easy to access fishing spots to the north of Canyon Lake Dam:
Lane Valley Rd. crosses the Guadalupe River south of SH 27 in Comfort, Texas. This fishing spot has convenient parking and the waters are known to have small Sunfish and Bass. The water here runs fast, as it runs across bedrock.
If you are up for some wading in the Guadalupe River, travel east for a quarter mile on Waring- Welfare Rd., turn north onto Zoeller Rd., and then drive 100 yds before parking on the west side of the road. River access here is perfect for wading and you can typically fly-fish for about 300 yards before the water gets too deep, depending on River flow.
Guadalupe State Park is a nice place to fish during the fall and winter months. The park features about 4 miles of River front and even has hiking trails if you plan to spend some time on land. http://www.texasflyfishing.com/rivers/guadalupe.htm
Below Canyon Lake Dam: Fly Fishing Near New Braunfels, Texas
Call us bias, but our favorite place to fish below Canyon Lake Dam is Rio Guadalupe Resort. Also known as Rio Raft, the resort features ¼ mile of Guadalupe River frontage as well as onsite raft rentals. Launch on your own for $15/day or coordinate with recommended fly-fishing guides for an exciting and lucrative day of fishing. Both Texas Parks and Wildlife and Guadalupe River Trout Unlimited stock this area with Rainbow and Brown Trout every winter. Click here to view the 2020-21 Trout Stocking Dates.
One thing is certain, whether you prefer to catch and release or aim to bring home dinner, the chilly waters of the Guadalupe River are guaranteed to deliver. Hopefully, one of these fishing spots will deliver your next big catch! Comment below to share your favorite fly-fishing spots on the Guadalupe River. We'd love to hear from you!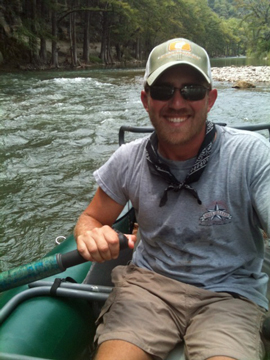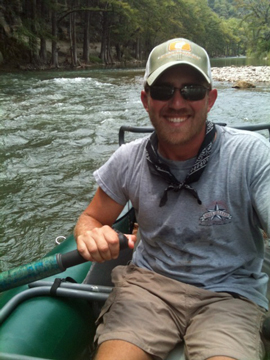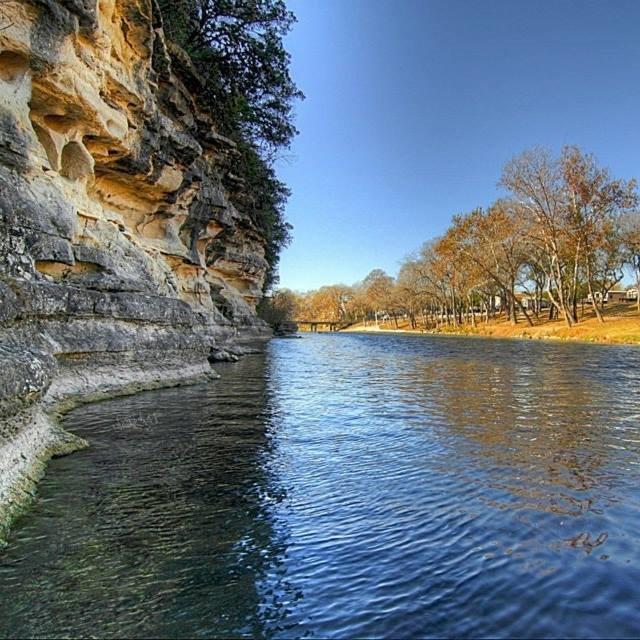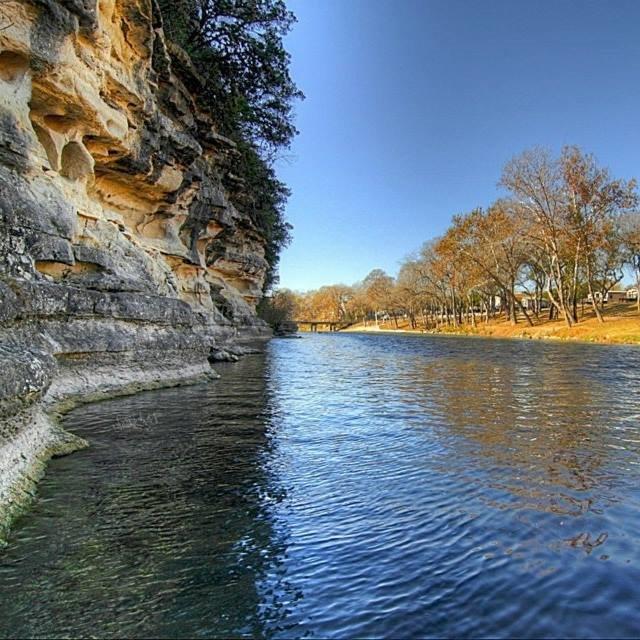 Looking for a pet-friendly RV park in Texas? Rio Guadalupe Resort is nestled on 25 wooded acres with ¼ mile of Guadalupe River access. Our RV Park and Resort offers cabins and full hookup RV sites with amenities including a sparkling pool and on-site dog park.