TPWD Trout Stocking Dates 2021 – 2022 Guadalupe River
Texas Parks and Wildlife Department (TPWD) just announced the Guadalupe River trout stocking dates for 2021-22. Just like last year, TPWD plans to unload thousands of gorgeous Rainbow Trout near Rio Guadalupe Resort at the 4th Crossing Bridge. Keep reading for this season's trout stocking dates!
2021-22 Rainbow Trout Stocking Dates – Guadalupe River Fishing
12/3/2021
12/10/2021
12/17/2021
12/22/2021
12/30/2021
1/7/2022
1/14/2022
1/21/2022
1/28/2022
2/27/2022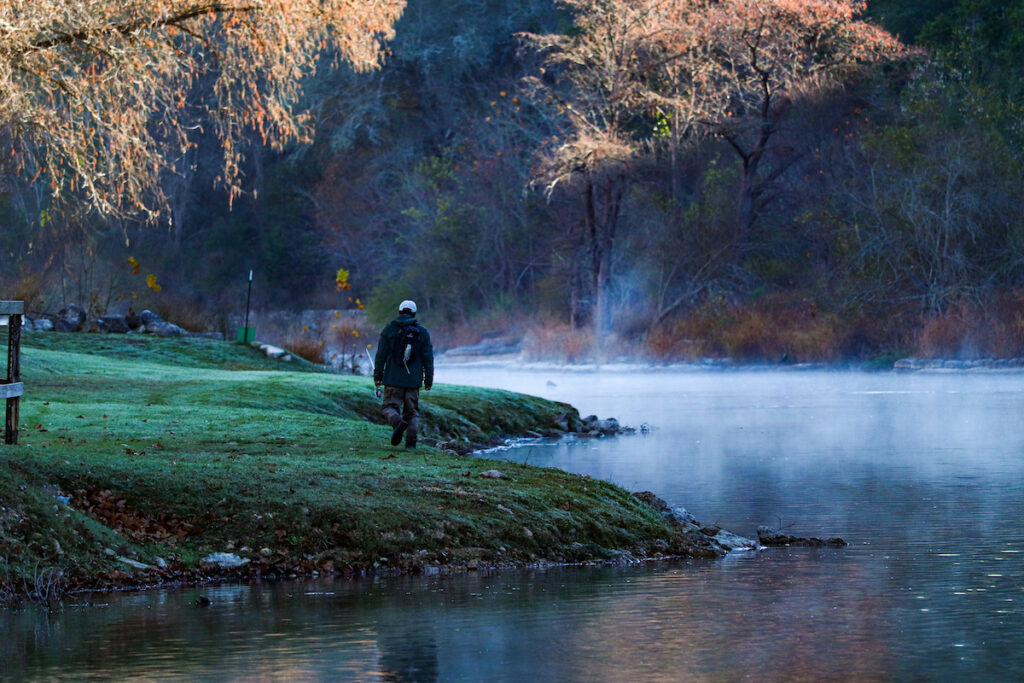 We also offer RV storage and winter lodging discounts!
Be sure to check out our weekly and monthly winter rates for discounts on RV sites and cabin rentals with 1/4 mile of Guadalupe River access. Fishermen and anglers love our RV storage option because it allows them to store their RV at the Resort and stay overnight for up to four nights a month.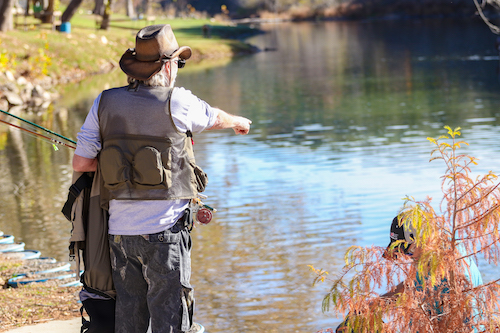 Mark your calendar and remember, Rio Guadalupe Resort is the perfect place to begin and end your trout fishing adventure! Rio offers $10 day fishing passes, Guadalupe River RV campsites, and cabin rentals.
Rio Guadalupe Resort also offers on-site kayak rentals! (Guadalupe River flow must be above 90 CFS)
Rio Guadalupe Resort features full hookup RV sites, cabin rentals, and tubing on the Guadalupe River in New Braunfels, Texas. For more information on Guadalupe River lodging, fishing, and trout stocking call (830) 261-3176.
---