RV Tips for Staying Cool All Summer
Summer is a popular time to hit the road for an RV vacation. Even so, soaring temperatures in Texas can quickly transform an enjoyable camping trip into a sweaty nightmare. Luckily, this isn't our first rodeo! Keep your spirits high and your RV cool with these tips for beating the summer heat.
Keeping Your Cool – RV Tips to Maximize Your AC
First and foremost, you should always test your RV air conditioning system prior to departing for your trip. Give yourself plenty of lag time just in case it becomes necessary to call someone out to make repairs. There's almost nothing worse than arriving at your campsite to discover that your AC unit is no longer in working order. Especially in Texas!
Park in the shade. When dealing with the extreme Texas heat, one of the most important considerations you can make when selecting a campsite is the shade factor. Call your campground and ask if they have RV sites with shade. You won't regret it! Rio Guadalupe Resort offers 30 & 50 amp RV campsites with large trees for privacy and shade.
Make your own shade. Even if your campsite is partially shaded, you can take it a step further by keeping your awning down and using tarps or pop-up canopies to create even more shade. Get creative if you have to!
Use window covers and curtains to block out the sun. Be sure to cover all windows and windshields with curtains or insulated window covers. Reflective window coverings work wonders!
Cook your meals outdoors. There's a reason why BBQ is so darn popular in the south. It's too hot to cook inside! Nothing heats up an RV faster than using the stove or oven. Ditch the indoor kitchen and move the party outdoors.
Purchase a personal fan. Sometimes using a personal or box fan can be the difference between being comfortable and sweating like a pig. A little wind goes a long way in a small space!
Leave the RV. One way to cool an RV is by removing the body heat. Take the crew to a nearby museum, shopping mall, or arcade. Check out our list of things to do near New Braunfels, Texas!
Enjoy some high-quality H2O. Consider choosing an RV park with an onsite pool, nearby river, or lake. We recommend taking a dip in the chilly waters of the Guadalupe River!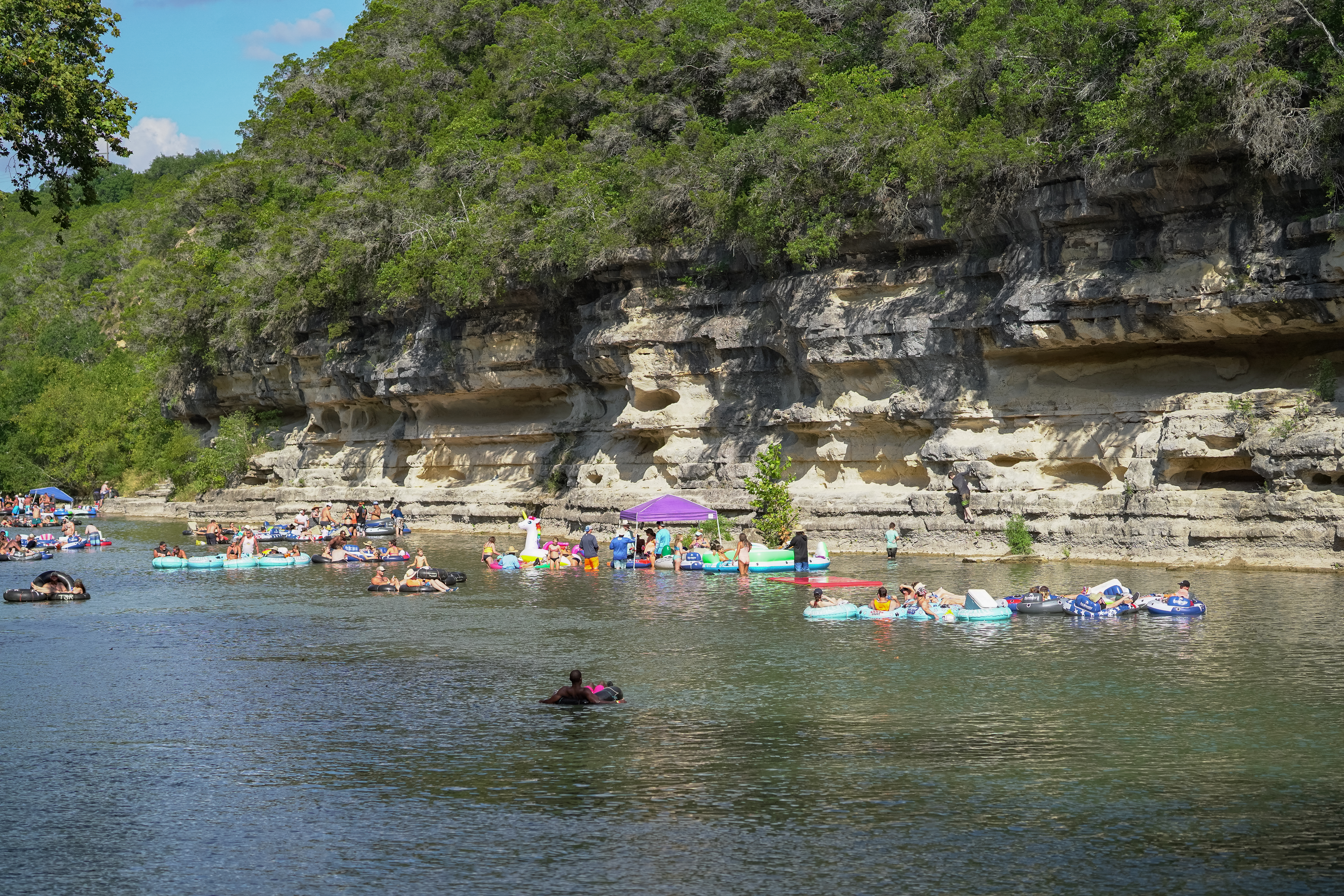 With a little planning and creativity, you and your family can beat the heat and focus on having the most memorable and magical RV vacation to date!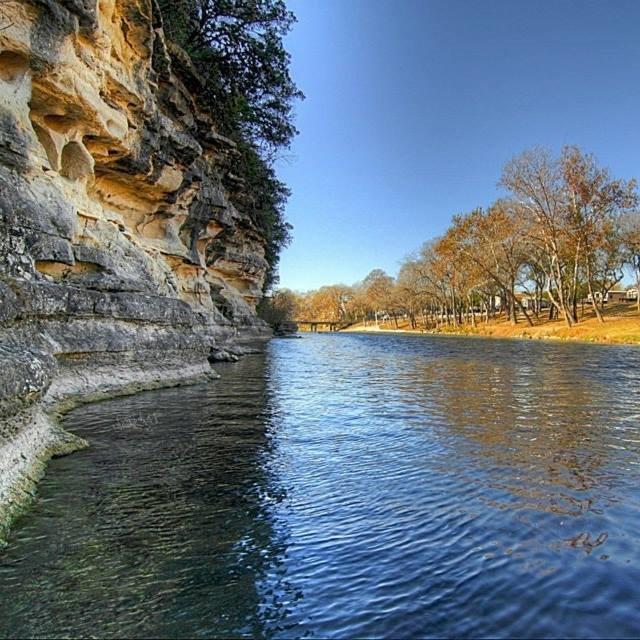 Looking for a pet-friendly RV park in Texas? Rio Guadalupe Resort is nestled on 25 wooded acres with ¼ mile of Guadalupe River access. Our RV Park and Resort offers cabins and full hookup RV sites with amenities including a sparkling pool and on-site dog park.