New Braunfels Wurstfest 2021
New Braunfels Wurstfest 2021 is scheduled for November 5 through November 14 and is guaranteed to be loads of fun! Keep reading for a brief overview of this year's festivities and tips for attending.
History of Wurstfest
In 1961, Ed Grist created a "Sausage Festival" to honor, you guessed it, sausage. The festival garnered worldwide publicity and was an immediate success. Sausage Festival quickly evolved into Wurst Week and finally Wurstfest. To this day, tens of thousands of visitors flock to New Braunfels to participate in the annual celebration of German culture that includes food, live music, dancing, Bavarian Style entertainment, carnival rides, games, and (of course) beer!
New Braunfels' beloved beer and sausage celebration is held on the Wurstfest Grounds near the headwaters of the Comal River at 120 Landa Street in New Braunfels, TX.
Wurstfest 2021 Schedule – New Braunfels, TX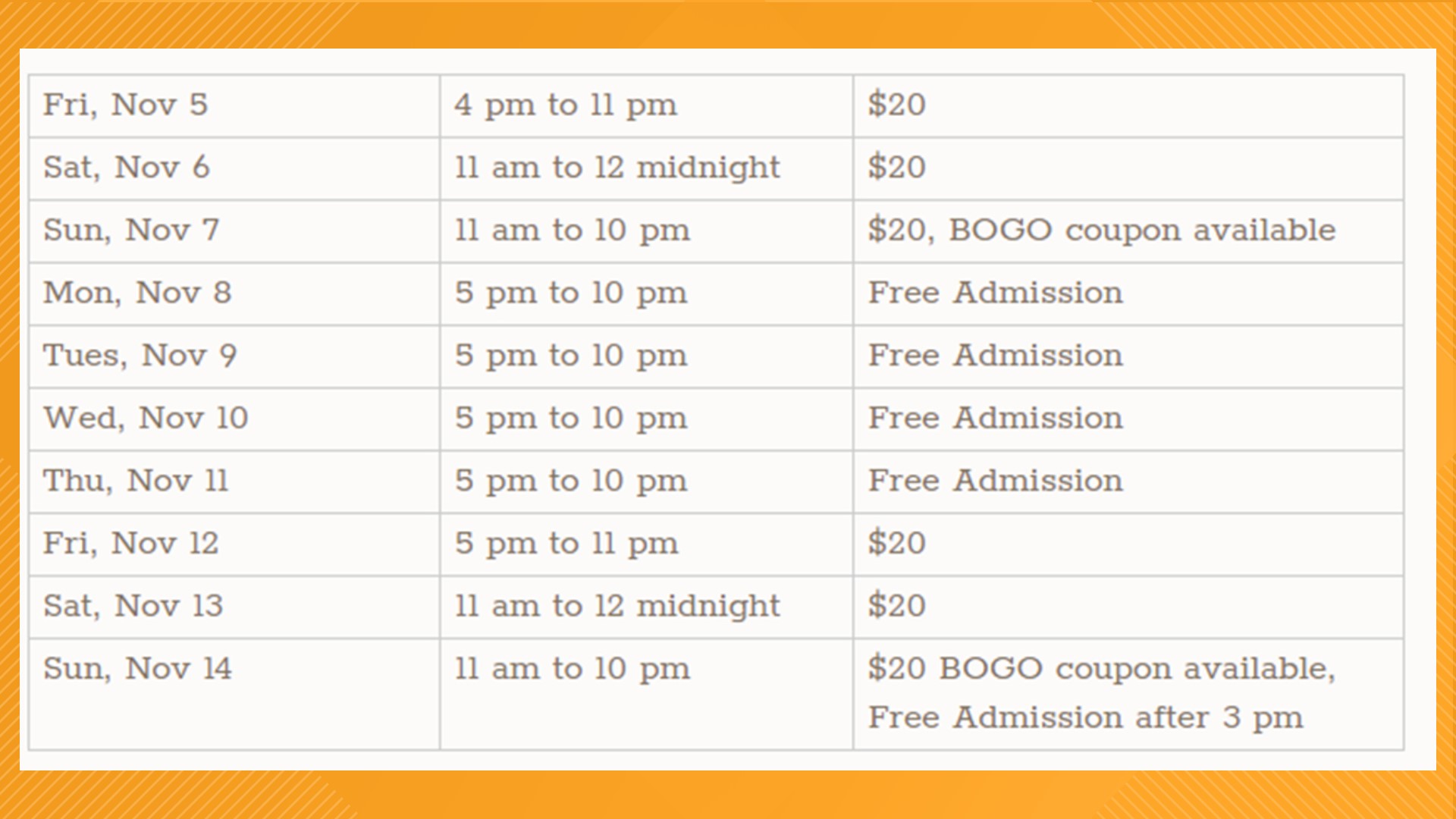 2021 Wurstfest Admission Ticket Prices
Your admission charge includes access to all public spaces and entertainment. Kids 12 and under are free. Wurstfest 2021 tickets can be purchased online or in person.
Advance General Admission Online: $18
General Admission at the Gate: $20
FREE WURSTFEST ADMISSION!
Monday, November 8: 5-10 pm
Tuesday, November 9: 5-10 pm
Wednesday, November 10: 5-10 pm
Thursday, November 11: 5-10 pm
Sunday, November 14: 3-10 pm
BUY 1 GET 1 FREE SUNDAYS
Sunday, November 7, and Sunday, November 14
Buy 1 Get 1 Free with Coupon. (click here to download and print coupon)
WURSTFEST BEVERAGES
Wurstfest is best known for German beer, but Texas brews and wine will also be available for purchase. To purchase alcoholic beverages, you'll need to buy drink tickets online or at the event.
2021 Drink Prices:
Domestic Beer: $7 cup | $29 pitcher | $22 1-liter souvenir stein
Import Beer: $9 cup | $36 pitcher | $26 1-liter souvenir stein
Wine: $7
White Claw: $8
Bottled Water: $2
Soft Drinks: Varies
Drink tickets are sold online as sheets of twenty (20) $1 drink tickets. Drink tickets are redeemable for beverages sold at Wurstfest-operated bars only.
Wurstfest 2021 Parking and Shuttles
Parking in the area adjacent to the festival grounds is limited. Luckily, Rio Guadalupe Resort is offering shuttle services! Call the Rio Guadalupe Resort office for Wurstfest 2021 shuttle times and pricing (830) 351-8459.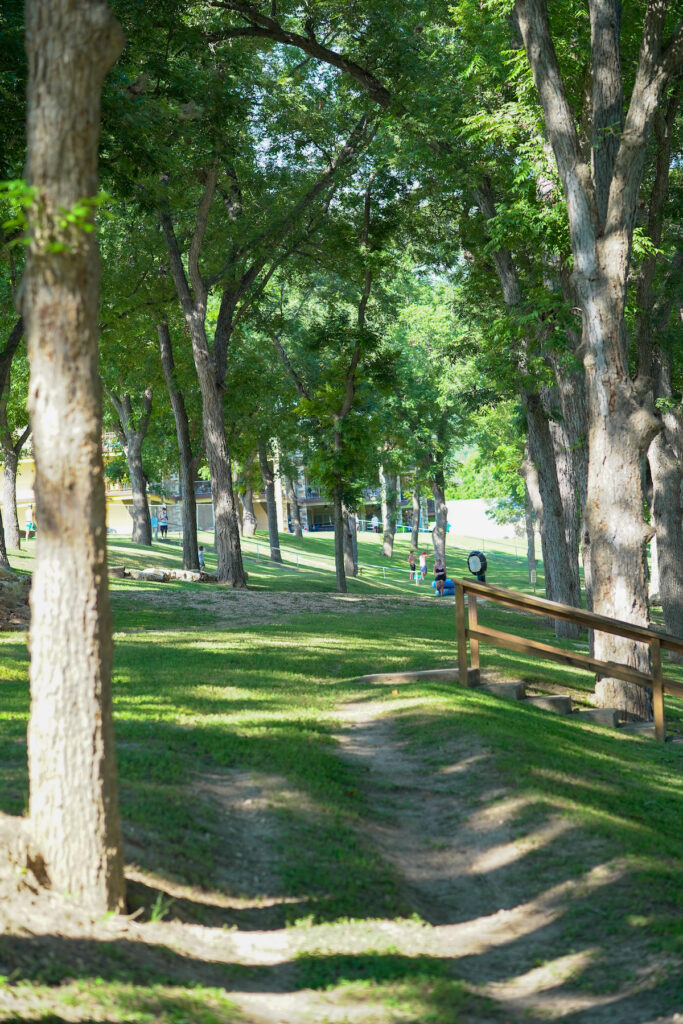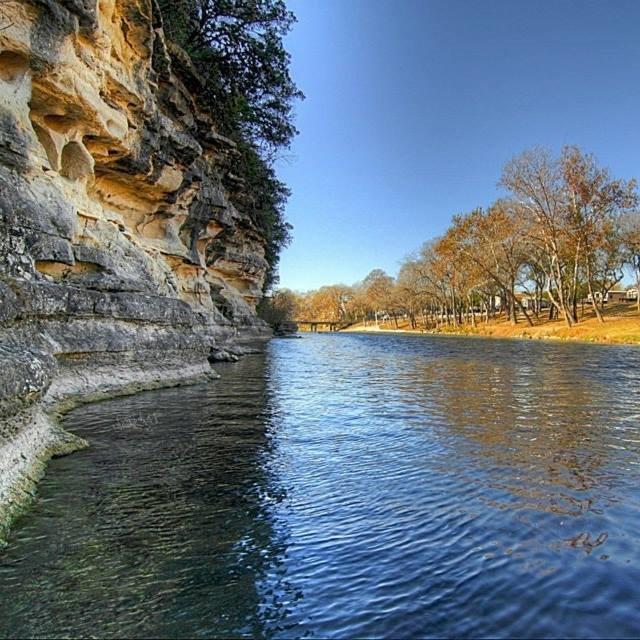 Looking for a pet-friendly RV park in Texas? Rio Guadalupe Resort is nestled on 25 wooded acres with ¼ mile of Guadalupe River access. Our RV Park and Resort offers cabins and full hookup RV sites with amenities including a sparkling pool and on-site dog park.