Monthly Lodging Rates for Winter Texans
Winter Texans, also commonly referred to as "Snowbirds," migrate to Texas to escape the harsh winters of the Northern United States and Canada. Winter Texans spend anywhere from a few weeks to several months a year enjoying all Texas has to offer. At Rio Guadalupe Resort, we LOVE our Winter Texans! Keep reading for more information on monthly RV park pricing and cabin rental options for Winter Texans looking to enjoy the Texas Hill Country.
Monthly RV Campsite Rentals
From mid-September through mid-May, Rio Guadalupe Resort offers monthly RV site rentals. The monthly RV campsite rental fee for September 15, 2020 through May 14, 2021 is $530 plus electric.
For monthly reservations call (830) 483-8399.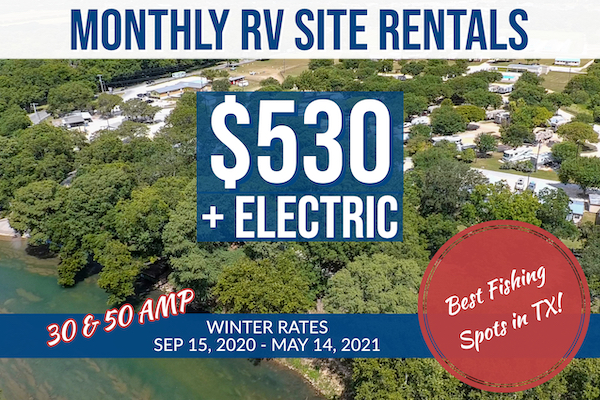 Monthly Cabin Rental Fees for Winter 2020-2021
Don't own an RV? No problem! Rio Guadalupe Resort offers winter pricing for monthly cabin rentals ranging in size from one to two bedrooms.From September 15, 2020 through May 14, 2021, rent a pool-view cabin for $899 (one bedroom) and $999 (two bedroom) plus electric. To offer the best rates possible, linens are not included in monthly cabin rentals. However, the kitchenette will be stocked with necessary cookware and dinnerware. For reservations call (830) 483-8399.
Winter Basecamp With Monthly RV Storage (NEW!)
Store your RV at Rio during the winter and enjoy up to four occupied nights with full utilities included. Availability is limited. The Winter Basecamp rate is $285 per month, which includes storage and four occupied nights per month. Additional nights may be purchased for $42 per night, which is 15% off the nightly rate. To take advantage of this special rate, a minimum two-month commitment is required and must be paid in full at the time of booking. If you would like to purchase additional overnight stays, you can do so when you make your reservation over the phone. For reservations call (830) 483-8399.
"Can I take advantage of monthly RV storage rates even if I'm not a Winter Texan?"
You bet! In fact, fishermen and anglers love this option because it allows them to store their RV at the Resort and stay overnight for up to four nights a month.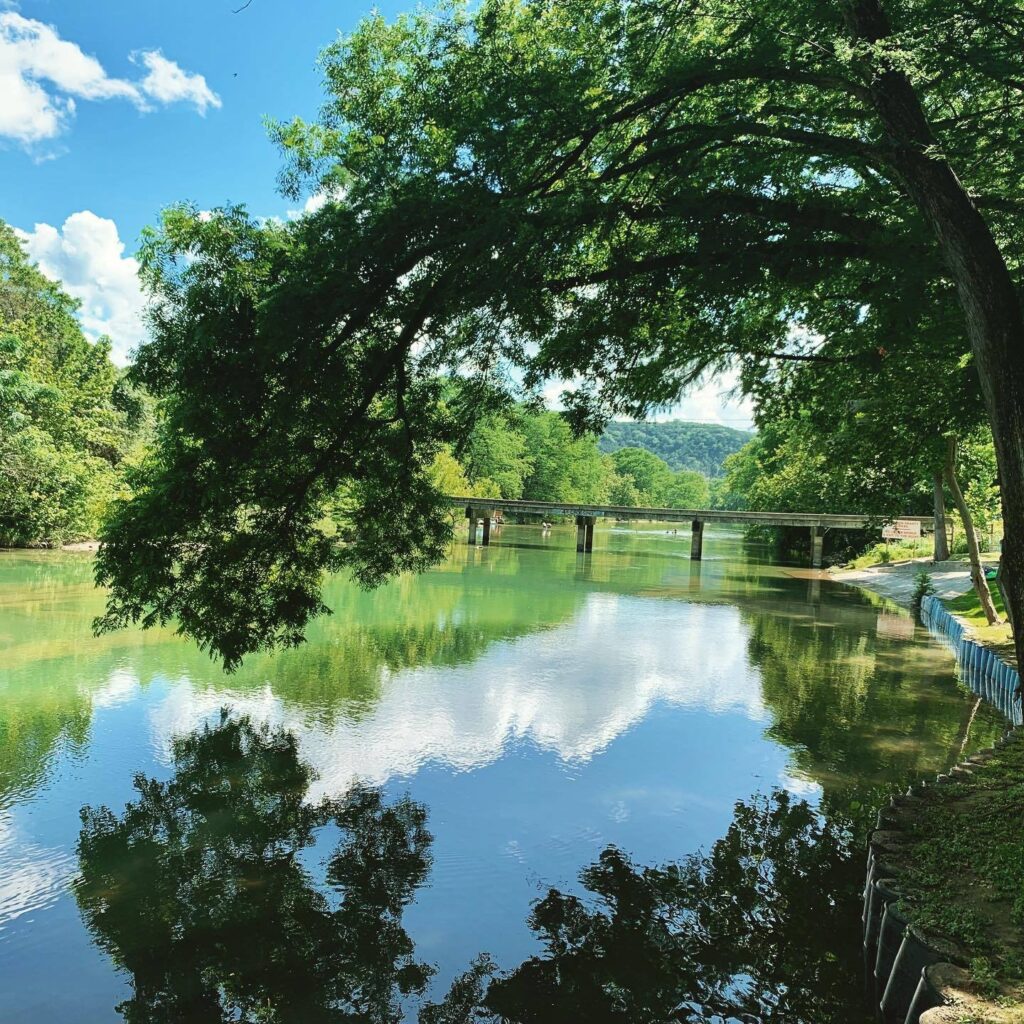 Rio Guadalupe Resort features 25 Hill Country cabins and 58 RV campsites along the Guadalupe River in New Braunfels, TX. If a Guadalupe River getaway with fishing access, great birdwatching, and spectacular views are what you are looking for, look no further!