Healing Through Fly Fishing: 5 Non-profits to Support
Fly fishing is a wonderful way to relax and unplug. Not to mention, the activity provides a number of mental health benefits. From helping Veterans to working with children with special needs, keep reading for a list of five charitable organizations that are changing the way people think about rehabilitation, mental health, and therapy.
Reel Recovery – Therapeutic Fishing for Cancer Survivors
Reel Recovery is a national non-profit organization that conducts FREE FLY FISHING RETREATS for men living with all forms of cancer.
The mission of Reel Recovery is to introduce cancer survivors to the healing powers of fly-fishing while providing a respite from their day-to-day concerns so that they might gain a fresh outlook on their fight with cancer. Reel Recovery is all about strength, encouragement, support, and friendship.
Heroes on the Water – Supporting Veterans and First Responders
Heroes on the Water supports veterans, first responders, and their families by creating a peaceful environment for healing. 
Few veterans' charities provide support for families, but Heroes on the Water believes in healing everyone who serves our country and community. The program provides all equipment and offers private and group experiences tailored to the individual need.
Hunt With Heart – Support for Children with Severe Illnesses
Empowering and enhancing the lives of children with severe illnesses through unforgettable hunting and fishing experiences. 
Hunt with Heart's mission is to heal and empower youth through incredible outdoor sports and camaraderie. Acknowledging a critical need to provide emotional support and occasional financial assistance to members, HWH also assists with lodging, parking, and hot meals to ease the stress of extended hospital stays. 
CAST for Kids – Fishing for Children with Special Needs
The CAST for Kids Foundation enriches the lives of children with special needs, supports their families, and strengthens communities through the sport of fishing. The program empowers families and engages the community in supporting and celebrating children with special needs. Through fishing, CAST helps children feel valued and loved so they can overcome limitations.
Project Healing Waters – Fly Fishing for Disabled Veterans
Project Healing Waters Fly Fishing is dedicated to the physical and emotional rehabilitation of disabled active military service personnel and disabled veterans through fly fishing and associated activities including education and outings.
PHW brings fly fishing programs to an ever-expanding number of disabled active military service personnel across the Veterans Affairs Healthcare System, in Military Hospitals, and in the Warrior Transition Command. Their fly fishing rehabilitation program is recognized as a model in the field of therapeutic outdoor recreation for the disabled.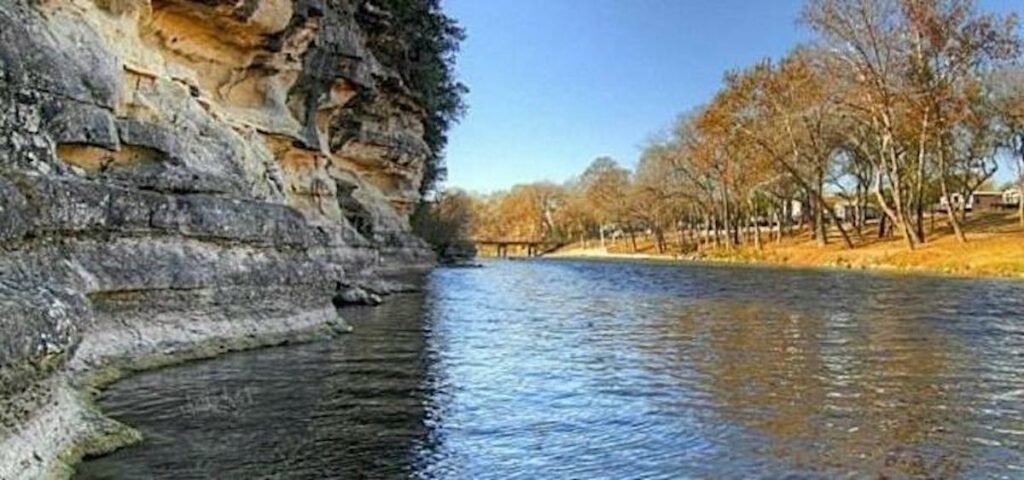 Rio Guadalupe Resort is located on 1/4 mile of Guadalupe River frontage with access to some of the best fishing in Texas. Our Resort features cabin rentals, RV sites, and an Event Hall for your next fly fishing meetup!